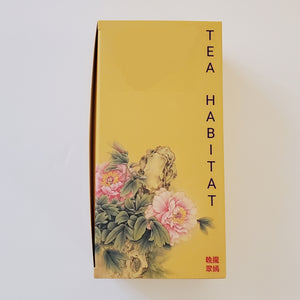 Spring first pick from a 20 meters tall ancient tea trees in a wild forest in Bai Hua Tan, Yi Wu region.  Only 20 trees are classified as 1st category, each tree produces about 1kg finished product.  Rare and good!  
The name Bai Hua Tan meaning hundreds flower valley, floral is the first impression, tingling with a cooling sensation, sweet with intense mineral under tone.  Recharging, energizing, replenishing!
Tea of this quality taste great regardless because it has rich essences.  The affects on the body and mind is the key of quality.  The sensation is the end result of great tea drinking! 
Recommended water for this tea: very good quality filtered water, ie reverse osmosis filtered water.  Spring water suppresses the fragrance quite a bit.   Tap water is prohibited!