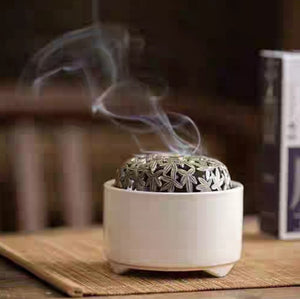 Incense Workshop
We will discuss topics related to Chinese incense culture, history, types of incense, shapes and forms, health affects. 
Sample various types of incense formulas, develope sensations for each materials, learn powder forming technique, how to use incense tools, mix your own powders. Tea will be served at the end enhanced by incense aroma. 
$85 per person
Date and Time:
11/18/2023
Saturday
1 pm - 3 pm
Workshop will begin at 1 pm promptly.   Advance ticket purchase is required through the website, fee is not refundable for cancellation within 48 hours of the workshop date.
Location:
410 W Main Street, Suite 28-E
Alhambra, CA 91801
(Address for GPS only, do not use for postal address)
Free garage parking on 4th street
Enter through a black door to the left side of the elevator
Suite 28-E is on the left hand side of the planter bed